Gibbon
buy a Slackline
You don't have your own Slackline yet?
-15% on all Gibbon Slacklines with the code "MORITZPURER"
Gibbon Slacklines is not only world's number one Slackline company and plays a significant role in the develpment of the sport, it is also a faithful partner of me since many years.
That's why together with Gibbon I can offer you -15% on any product in the Gibbon Webshop. Just enter the discount code MORITZPURER when you procced your order.
here you get to the Shop:
what I use
reccomendations
The Classic Line from Gibbon is perfect for everyone that is just starting with Slacklining. Also I made my first steps on the Gibbon Classic Line.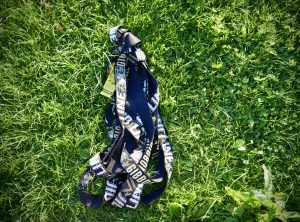 For those who got bored of simply walking on the Slackline and want to start with Tricks and Jumps, the Jibline is your Slackline to go. It has a trampoline style webbing and is very dynamic, that makes it perfect for Tricklining.
The Slackrack is a transportable rack where the Line can be set up either 2 meters or 3 meters long. The advantage of the Slackrack is that no trees or anchor points are needed and it can be used indoor and outdoor.